You have information. You want to share that to the world. Perfect and easiest way is to make website. But what is next? When you are good at something don't do it for free.
Let see the other side of the picture that how you can get your information (website) monetized and what are the KPI's (Key Performance indicator) to have proper understanding.
Engagement on website
Your website is your face to your users, what your users recognize about your product, service, and values. Your goal is to get increasing numbers of prospects to embrace your brand/website. These KPIs provide valuable metrics on how your website is working.
Google Analytics is the best tool to analysis visitor traffic patterns and tells you which site pages are most popular, Even where the website is being opened (mobile, desktop or tablets).
Engagement is the only thing attracts the advertisers too. If you have the target market of any advertiser they will agree to pay you the highest.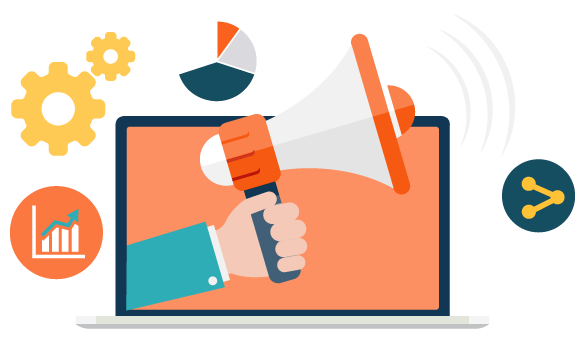 Traffic Sources:
Understand which traffic sources are driving visitors to your website. This is equally important for your website digital campaign or monetization as for security reasons too. More robots or no relevant traffic can harm your website big time.
Below are the few terms that are commonly used for traffic analysis.
Direct traffic: Visitors that visit your site by typing your URL into their browser, or through an undefined channel.
Referral traffic: Visitors that visit your site by clicking on a URL on another website.
Organic traffic: Visitors that discover your website by entering searching a keyword in a search engine (Google, Bing, Yahoo) and that click on your listing.
Campaign traffic: Visitors that visit your website through a dedicated campaign or clicking on a link with certain tracking parameters.
Bounce Rate: The bounce rate shows you what percentage of visitors leaves your website before further exploring your website. For example, if a potential visitor finds your homepage after searching for you and leaves the page before clicking any other links, they will be considered to have "bounced".
Online Campaigns – CPM, CPC, CTR, CPA
Once you have proper understanding of your traffic. Measuring the performance for your online Campaign is the next step.
Listed terms are KPIs for any business proposal for a digital campaign:
CPM (Cost Per Mille) Also called cost per thousand is a common measurement unit used for all major forms of advertising. Ad space is purchased on the basis of showing the ad to one thousand viewers. In online advertising, this view is called an impression. It is same as 1 kilometer is equal to 1000 meters.
CPC (Cost Per Click) Or Pay-per-click (PPC) is a buying model in which advertisers pay the publisher only when the ad is clicked.
CTR (Click Through Rate) is a way of measuring the success of an online advertising campaign by analyzing the number of clicks that an ad received versus the number of impressions that were delivered.
The higher the click through rate, likely indicates the more engaging and relevant the ad has been. The CTR is calculated as follows:
= Clicks/Impressions x100
CPA (Cost Per Acquisition) Also known as Cost Per Action, Pay Per Action (PPA), or Cost Per Conversion is an online buying method, where the advertiser pays only for a specified action. This may be an online purchase or a form submission.
Cost per Lead The number of leads alone does not designate a successful digital campaign. This is less commonly used in terms of campaigns measuring units, As there so many factors involved in getting the lead generation.
Bookmark
 this to your browser this surly will be of great help.